M3DICINE Central
The Central platform is a powerful, practical tool that will help transform the way you manage your patients cardiopulmonary care.
M3DICINE Central Login
Capture baseline cardiac and respiratory vital signs during triage, exams and during remote care visits.
Increase the potential for early detection of life-threatening diseases, monitor key vital signs to track progression of chronic disease and treatment plans.
Raise the standard of care, increase the effiency of care and empower your practice.
One single dashboard connects and empowers you and your colleagues with a new level and dimension of patient care, exam records and reports.
Central Web Based Portal
Secure HIPPA-compliant, web-based application seamlessly connects with Stethee Pro mobile applications (iOS and Android) to keep your patient data safe. Manage remote patient visits and share data securely with your wider care team.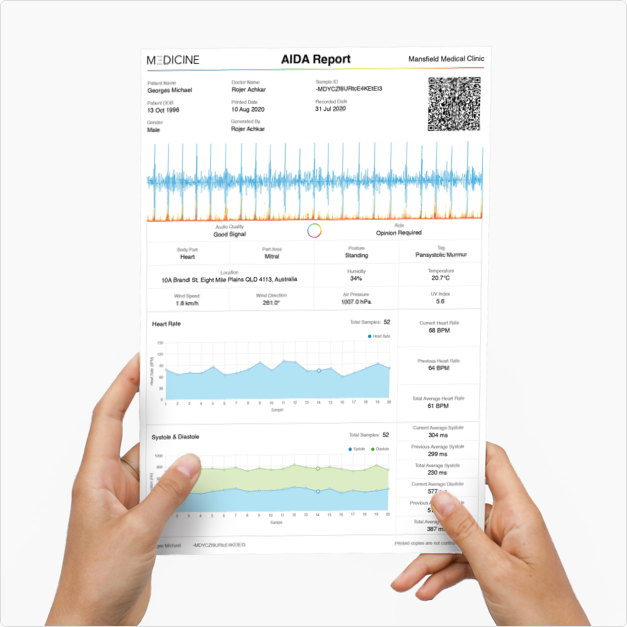 Generate customized
CardioPulmonary reports.
Every point of care with your patient is potentially an opportuniity to capture and update baseline vital signs.
Over time, you will build up a personalised and precise real-time overview of your patients cardiopulomnary function.
Establish and provide your patients with the most comprehensive overview of cardiopulmonary function.
FDA-cleared AI analysis algorithms deliver clinically actionable and precise vital sign data.